Leigh Day: "Haven't you heard?"
'Haven't you heard' with Leigh Day is a human rights podcast for policy makers, activists and campaigners to use as a platform for encouraging positive change in society. We designed the brand identity, promotional pieces and directed and produced each episode.
Category Creative and campaignsPodcast
Creative Direction Anthony Mullinder
Design Justin Rickwood
Design Zoe Dyer
Producer Scubaboy Inc
Presenter Dave Neita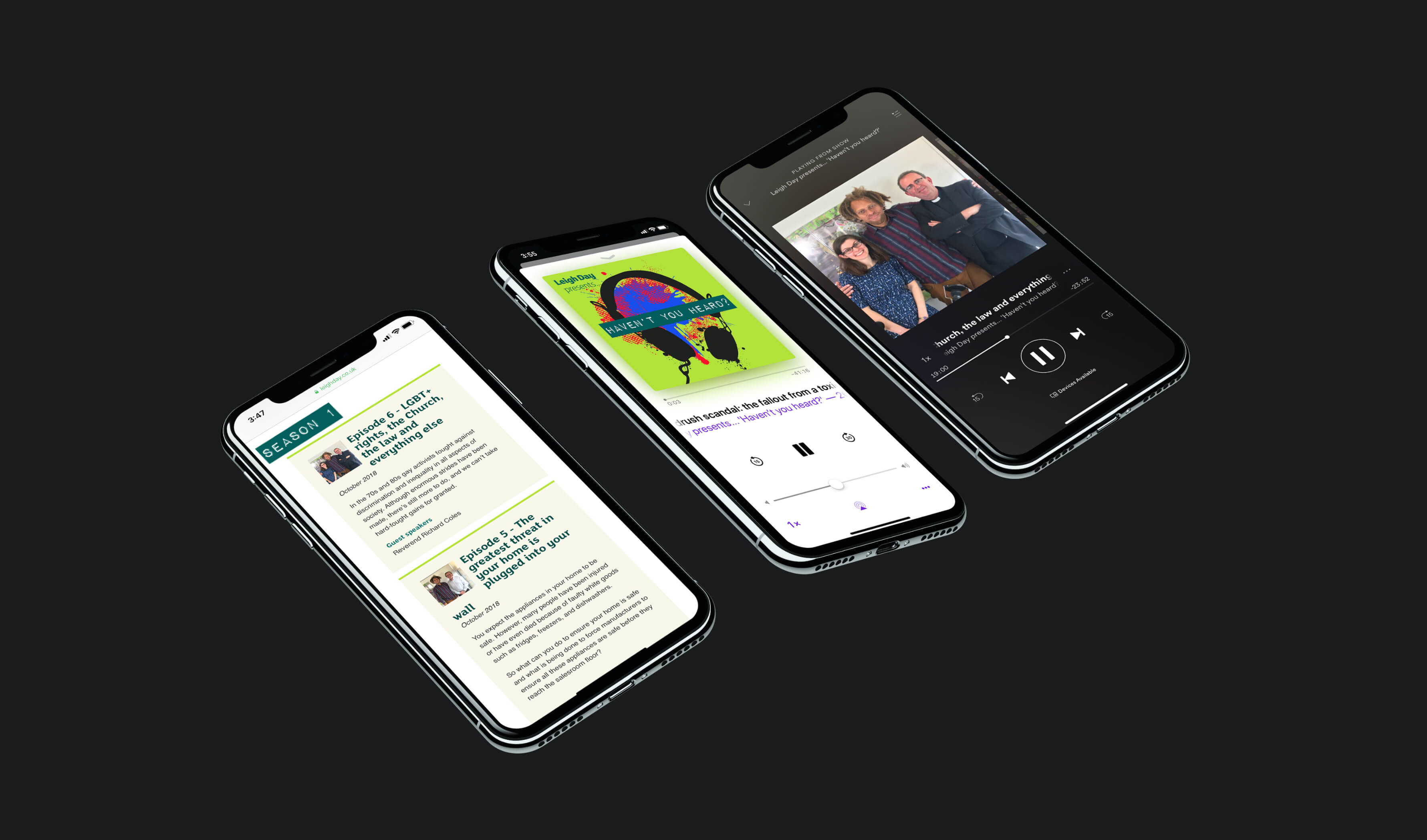 Next project
Haines Watts: "This is your business"
'This is your business' is a four-part film series.
It takes data gathered from a nationwide research study into business owner life lessons and brings them to life as spoken word poems.
Category Creative and campaignsVideo and animation
Creative Direction Anthony Mullinder
Animation Scubaboy Inc
Words and Voiceover Sophie Rose Simmons
Go to Haines Watts: "This is your business"