Memery Crystal
Creating a distinct brand design and tone of voice for specialist London law firm, Memery Crystal.
Creative Direction Anthony Mullinder
Design Rob Doble
Design Zoe Dyer
Copywriting Anthony Mullinder
Website Development Tonya Lawrence
Next project
Hodge Jones & Allen
Hodge Jones & Allen is a leading human rights law firm.
As well as a refresh of their corporate brand we created four distinct sub-brands that help the firm express its core principle of, "Fighting for what's right" through district offers, tailored to distinct audiences.
We also designed and built a new website.
Category BrandVideo and animationWebsite and digital
Creative Directon Anthony Mullinder
Design Zoe Dyer
Copywriting Anthony Mullinder
Website Development Eliot Webb
Animation Charlie Le Maignan
Animation Zoe Dyer
Video Four Four Productions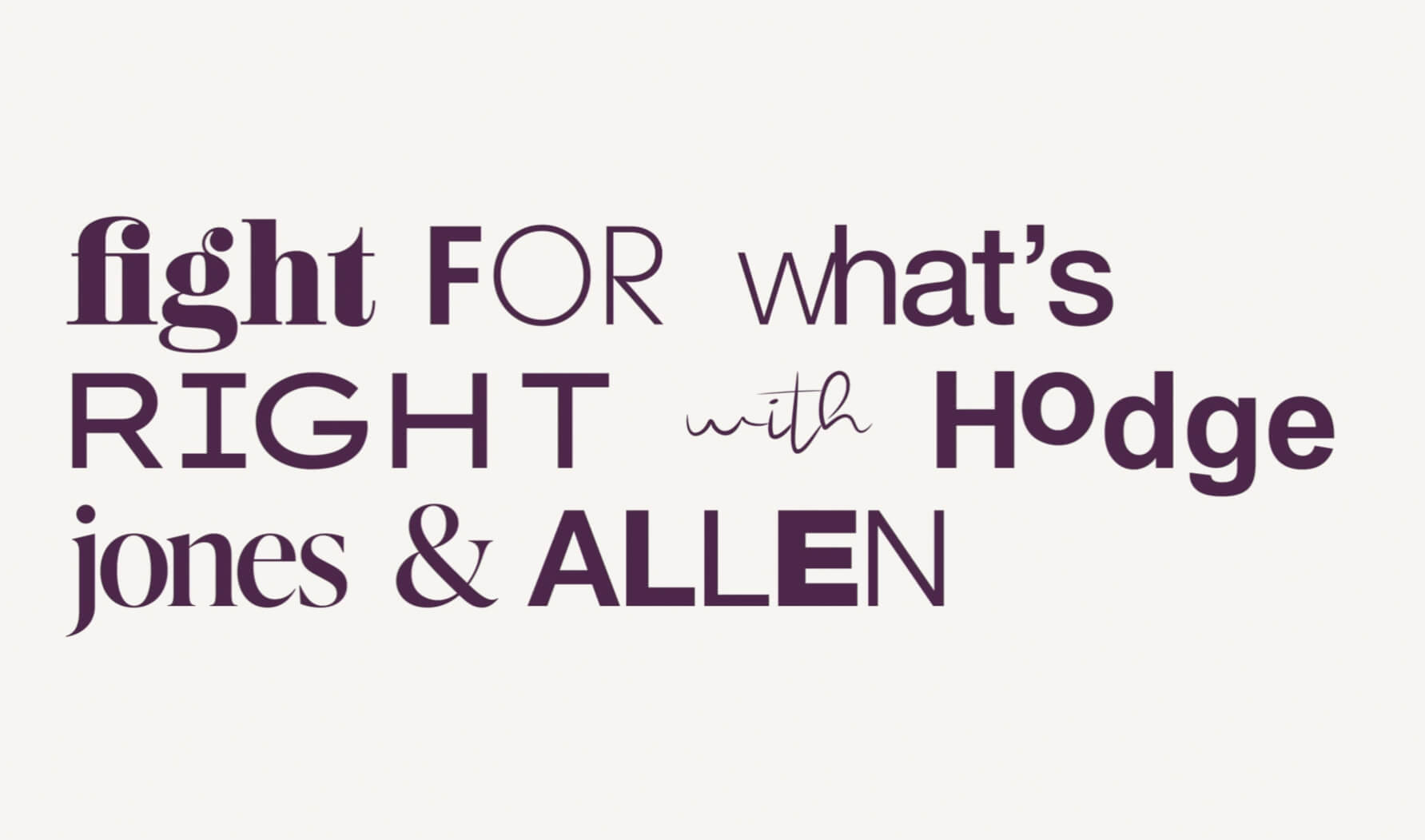 Go to Hodge Jones & Allen